Wildlife Haven cares for all species native to Ohio and often some who aren't such as introduced species like pigeons, house sparrows & starlings and domestic ducks from area parks. We have all the necessary state and federal permits and are always furthering our own education so that we can keep on top of new developments & methods, allowing us to improve and give the best care possible.
In 2011 we had 489 admissions! The mammals most commonly admitted are Eastern Cottontail Rabbits, Raccoons, Grey Squirrels, Fox Squirrels, Red Squirrels and Opossums, with lesser numbers of Whitetail Deer, Red Fox, Skunks, Bats, Woodchucks and other species in our care.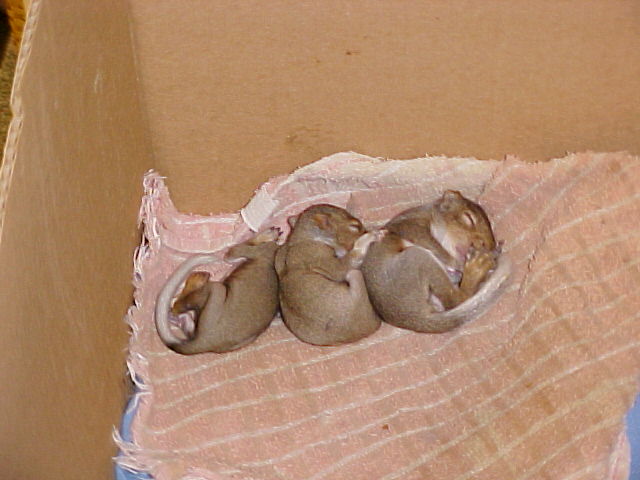 The most common bird species received are Starlings, Robins, Mourning Doves, Blue Jays and House Sparrows along with lesser numbers of birds such as Cardinals, Cedar Waxwings, Bluebirds, Screech Owls, Kestrels & other Raptors, various Woodpecker species, Killdeer, Wood Ducks, etc.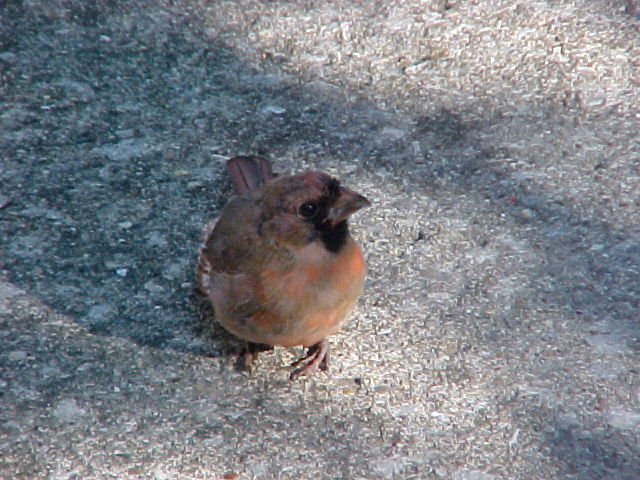 Each year, even though we have worked with lots of bird & animal species, we seem to get in something that we have never had before. It's always interesting to get the opportunity to work with a new species. Last year we had a large number of new species....7! They were: Long-tailed Weasel, 13-Lined Ground Squirrel, Black-Capped Chickadee, Purple Martin, Red-shouldered Hawk, and Short-eared Owl. Oh, I forgot to include that huge female Wolf Spider that was brought to us for identification purposes and, after a good look, released into our garden!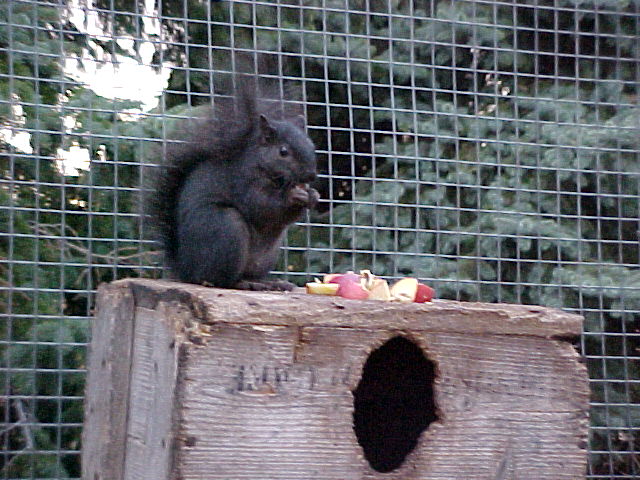 Our main goal is to release these animals back into the wild.... we give them the proper food, medical care and housing and raise them with a "hands-off" approach that keeps them as wild as possible so they will have a good chance at survival when returned to their real world.
Many of the animals who arrive at our clinic are beyond help, and others have sustained injuries that will never allow them to live a natural "wild" life again. We help these animals in the only way possible - we euthanize them, releasing them from their fear and from their painfully crippled bodies - ending their suffering and setting their spirit free.
Although we cannot possibly save them all, we DO have a great release average! Our release rate over the years has consistently been 62% to 73% overall, compared to a national average that is usually around 40%.